Acer Laptop Motherboard Repair
Creative IT is a reliable Acer laptop motherboard repair service provider based in London United Kingdom. We specialize in offering top quality motherboard repairs for the entire Acer laptop and notebook series including Acer Aspire, TravelMate, Ferrari and Extensa notebook models. With customized notebook motherboard repair solutions, we focus on the needs of commercial as well as residential customers.
Creative IT offers a total Acer laptop motherboard repair solution which meets all of your mainboard troubleshooting, repair, replacement and maintenance requirements. Our Acer laptop repair technicians and qualified electronics engineers can effectively troubleshoot issued caused by faulty electronic components and are experts in system board component level repairs and they can even fix complex motherboard faults quickly. We use the most advanced BGA rework stations and provide quality Northbridge, Southbridge and graphics chip repair and replacement solutions. Our Acer laptop motherboard replacement and support services are backed by a 3 month return to base warranty.*
Advanced Component Level Motherboard Repair Services
We ensure top quality Acer notebook motherboard repair services by resolving all types of motherboard issues such as: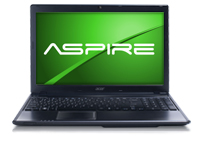 Laptop is not turning on
Laptop is not booting up
Blank screen or no video
Laptop screen very dim
Blue screen of death error
System shows error messages at start-up
Broken or failed USB ports
Laptop freezing or locks up
CD / DVD drive not working
Laptop failed to detect a Wireless network
Damaged AC adapter
Spilled water / coffee / tea or any other liquids
Laptop keeps shutting down or restarting
Laptop keyboard issues
Nationwide Notebook Motherboard Repairs and Replacement
Creative IT services clients all around United Kingdon,Europe, USA and Canada with mail-in Acer laptop motherboard repair and replacement services. If you need our assistance in sending your laptop, just fill in our quick contact form and send us your details. We will make an arrangement to send you a UPS prepaid laptop box to safely drop your laptop off at any nearest UPS store. You may also visit us anytime during our office hours. We are open from 9:00 am to 6.00 pm Monday through Saturday.
Please feel free to contact us at 020 7237 6805* for further assistance regarding our Acer laptop motherboard repair services. For a free Acer laptop motherboard replacement quote or any other troubleshooting or repair requirements, please send an email to us at info@creativeit.net.