MSI Laptop Motherboard Repair
Creative IT is one of the prominent MSI laptop repair companies in London, offering specialized MSI laptop motherboard repair services. We have a team of certified laptop technicians and electronic engineers to work with all your individual laptop repair requirements. With nationwide troubleshooting and repair solutions for all notebook models of the MSI Gaming series, F series, X-Slim series and Classic series, we service clients all over United Kingdom, Europe, USA and Canada.
Motherboard is the significant component in a laptop which is necessary to make the system function properly. When it comes to laptop motherboard repair, you need a professional service and support provider. At Creative IT, we are specialized in component level MSI laptop motherboard repair services. Our experts have experience in motherboard chip level repairs and replacement services for various models of the MSI laptop and notebook series including GE620DX, GT683, GT780, GE620, FX420, FX620DX, FX720, CX640MX, CR640, CX640, CR650, CX640DX, CR430, GT783, GT685, GT780DX, GT683DX, CX480, CR460, X460, X460DX and X370 models. We also provide firmware and bios upgrade services to improve the performance of your system.
Advanced Component Level Motherboard Repair Services
Our full-service MSI notebook motherboard repair service covers troubleshooting and resolving various laptop issues such as: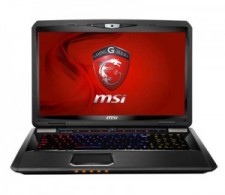 No power or dead laptop
Laptop has power but not booting
Laptop does not recognize drives
Faulty BIOS chip
Cannot install software or operating system
Laptop shuts down or hangs when moved
Laptop battery is not charging
No sound or no video
Random power off issues
Beeping sounds when notebook starts
The laptop screen goes black
Laptop freezes on startup
Laptop keeps restarting / rebooting
If your laptop motherboard is severely damaged, it would require replacement of the entire board. We offer quality MSI laptop motherboard replacement at the most cost-effective rates. All our component level repairs and replacement services are covered by a 90 day warranty.*
Nationwide MSI Notebook Motherboard Repairs and Replacement
At Creative IT, our aim is to efficiently diagnose and repair your laptop at the most reasonable rates. We will send you a prepaid UPS laptop box to conveniently drop off your laptop to us. With in-house MSI laptop motherboard repair facilities, we can make a diagnosis and fix your laptop within fast turnaround time.
For a free MSI laptop motherboard replacement quote, please fill out our quick contact form or email us at info@creativeit.net. You can call us on 020 7237 6805* and speak to our experts about your MSI laptop motherboard repair requirements. We are open from 9:00 am to 5.00 pm Monday through Saturday.