London IBM Laptop Motherboard Repair
Creative IT offers quick and reliable solutions for your IBM laptop motherboard repair requirements. We, at Creative IT, are a leading IBM laptop repair service provider in London UK, offering comprehensive laptop repair solutions for home and office environments. Our specialist IBM laptop motherboard troubleshooting and repair services are available for all IBM ThinkPad laptop and notebook models.
Slow performance issues or random rebooting problems with laptop models are usually because of damaged motherboard or faulty motherboard components. Our experienced electronics engineers and skilled laptop technicians can perform IBM laptop motherboard repair services right down to the component level. We are specialized in BGA rework / reflow and BGA (Ball Grid Array) reballing services and we provide efficient Northbridge, Southbridge and graphics chip repair and replacement solutions. Aside from fixing laptop motherboard issues, we also provide firmware and BIOS upgrade services.
Advanced Component Level Motherboard Repair Services
Component level IBM notebook motherboard repair services we offer include troubleshooting and fixing the following laptop and notebook issues: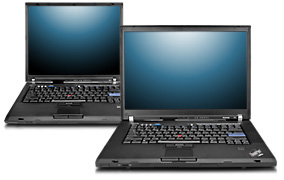 Laptop has no power at all
No images on the laptop screen
Liquid damage problems
Laptop turns off by itself
Laptop will not operate after a power surge
Continuous beeping at system start-up
Laptop freezing or locking up
CD / DVD drive not working
Laptop battery is not charging
Laptop won't start up / turn on
Notebook constantly restarts during boot up
Laptop won't boot into Windows
Laptop overheating / laptop gets too hot
Though we can perform successful repairs for most motherboard component level problems, if your motherboard has been severely damaged, it will be essential to replace the entire mainboard. We can provide you with complete IBM laptop motherboard replacement at cost-effective rates. All our repair and replacement services carry a 90 day return to base warranty.
Nationwide IBM ThinkPad Notebook Motherboard Repairs and Replacement
Our IBM laptop motherboard repair services are available to customers all over Europe, USA and Canada. You can ship your defective laptop via any shipping medium or we will send you a prepaid UPS label to conveniently ship your laptop to our London Location. You can also drop into our store anytime Monday through Saturday, 9:00 am to 6.00 pm.
If you need a free IBM laptop motherboard replacement estimate over phone, please give us a call on 020 7237 6805. You can also send your IBM laptop motherboard repair requirements to info@creativeit.net.*