HP Laptop Motherboard Repair
Creative IT offers professional HP laptop motherboard repair services for all kinds of damaged, defective or broken motherboards and for faulty crucial components of the notebook motherboard. As one of the leading HP laptop repair companies in London, our aim is to provide reliable services to home and business customers across Europe, USA and Canada.
No matter, whatever type of system board issues you are experiencing, liquid spillage issues or component level failures, we can get your laptop or notebook repaired with least downtime. We offer HP laptop motherboard repair services virtually for any type of laptop or notebook computer of the HP notebook series including HP Pavilion, HP Compaq, HP TouchSmart, ProBook, OmniBook, EliteBook, HP Mini, Envy and Special Edition models. As motherboard troubleshooting and repair is a complex process, we use the latest BGA rework stations and reflow equipment to carry out repair procedures correctly. Our certified technicians have extensive experience and knowledge in mainboard electronics repair and can efficiently handle and get on with with all your notebook motherboard repair and replacement requirements.
Advanced Component Level Motherboard Repair Services
We offer HP notebook motherboard repair for all types of component level issues including: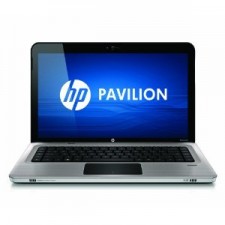 System won't boot up
Laptop has no power
USB ports not working
Laptop overheating problems
Laptop battery is not charging
DC power jack is loose or broken
Laptop powers on but no display
Laptop screen goes dim
Defective peripheral card slots
Blue Screen of Death (BSOD) Errors
Beep sound during boot
Notebook turns on and after that immediately turns off
Rebooting or freezing issues during Windows startup
Faulty graphics card / GPU failure
Laptop keeps restarting
Nationwide HP Notebook Motherboard Repairs and Replacement
If your laptop's motherboard is not repairable due to any severe damages, we can help you with a complete HP laptop motherboard replacement and installation service at a reasonable price. We also provide controller IC replacement, power IC replacement, DC power jack and fuse replacement and replacement solutions for other crucial components of the main board. All HP laptop motherboard repair and replacement services we provide are backed by a 90 day warranty. You can either choose to ship your laptop yourself or we will send you a UPS prepaid laptop box to conveniently drop off your laptop.*
Just fill in our quick contact form and we will send you a free HP laptop motherboard repair quote. For further details on our HP laptop motherboard replacement and repair services, please give us a call on 020 7237 6805*or email us at info@creativeit.net.