Samsung Laptop Motherboard Repair
Creative IT is one of the leading Samsung laptop repair service providers in London, offering specialized Samsung laptop motherboard repair services. We offer a wide array of affordable services and support solutions guaranteed to cover all your laptop motherboard troubleshooting and repair needs. We deliver fully customized laptop repair services to clients all around United Kingdom, Europe, USA and Canada.
From complex component level repairs to part replacement services, Creative IT London will support you with full-service Samsung laptop motherboard repair solutions. We handle all sorts of notebook motherboard repair, upgrade and replacement needs for any make or model of the Samsung laptop and notebook series. With advanced diagnostic equipment, BGA rework stations and reflow equipment, we can fix problems with graphics chips, Southbridge and Northbridge. If any motherboard problem is beyond repair we can replace the entire board. We ensure a 90 day warranty for all Samsung laptop motherboard replacement and support services we have completed.*
Advanced Component Level Motherboard Repair Services
With efficient Samsung notebook motherboard repair, we can troubleshoot and fix all types of component level issues such as: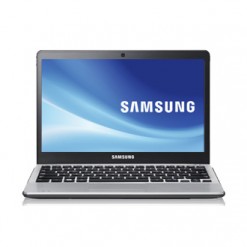 Dead laptop or no power
Laptop powers on but does not boot up
Error messages while start-up or shut down
Distorted video display or no video
Faint or dim images
System not able to detect a Wi-Fi network
Laptop plugged in but not charging
Defective BIOS chip
Laptop overheating
Liquid spilled over laptop
Laptop reboots / restarts randomly
Laptop freezes up / hangs up
USB ports not working
Touchpad and keyboard not working
Notebook suddenly shuts down
Nationwide Samsung Notebook Motherboard Repairs and Replacement
As Creative IT is a customer-oriented laptop repair company, you can rely on us for both your residential and commercial needs. We provide a wide array of Samsung laptop motherboard repair and service options for our customers. We can make arrangement to send you a UPS Label and you can accordingly drop off your laptop to our London Location.
Call us today on 020 7237 6805* to discuss any Samsung laptop motherboard repair services you require. To request a free Samsung laptop motherboard replacement quote, please fill in our quick contact form or email your request to us at info@creativeit.net. Our office assistance is available from 9:00 am to 6.00 pm Monday through Saturday bank holidays included.