Lenovo Laptop Motherboard Repair London
If you are troubled with your laptop motherboard problems and you are in need of a professional technical assistance, Creative IT is here to help you with specialist Lenovo laptop motherboard repair solutions. We are a London-based Lenovo laptop repair store, offering customized troubleshooting, repair and replacement solutions for home as well as business users. We provide quality Lenovo laptop motherboard replacement services at highly cost-efficient rates.
At Creative IT (UK) Ltd, we repair and service all models of Lenovo laptop and notebook computers including Lenovo Thinkpad, Essential and IdeaPad models. Our technical team consisting of experienced electronics engineers and hardware technicians has been working in the field of laptop repairs for many years and they will help you with your Lenovo laptop motherboard repair and replacement requirements. We have most advanced BGA reflow rework station and BGA reballing machine in-house to carry out the most complicated motherboard repairs flawlessly. We also perform firmware and bios upgrade as a part of our notebook motherboard repair services.
Advanced Component Level Motherboard Repair Services
We work with all types of common motherboard issues such as: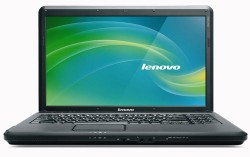 Laptop does not power at all
Laptop is overheating and shuts down
Laptop powers on but nothing is displayed on the screen
Multi colored lines on the laptop screen
Laptop booting failure
Laptop does not connect to the Internet
Blue screen of death
Laptop battery is not charging
Displaying error messages while start-up
Defective BIOS chip
We stock most of the parts required for performing complete Lenovo notebook motherboard repair and replacement services. Our Lenovo laptop motherboard replacement includes controller IC replacement, power IC replacement and replacement services for other onboard components such as BGA chips, capacitors, voltage regulator chips and resistors. We provide a comprehensive back to base warranty of 90 days for all repairs and replacement services we have completed.*
Nationwide London Lenovo Notebook Motherboard Repairs and Replacement
With convenient mail-in Lenovo laptop motherboard repair services, we support clients all over Europe, USA and Canada. We can take care of all your laptop shipping needs, including sending you a safe-ship laptop box with a UPS prepaid label. You can also visit our Lonodn Location anytime Monday to Friday, 9:00 AM to 6:00 PM.
If you require any assistance regarding our Lenovo laptop motherboard repair services for Lenovo Thinkpad, Essential and IdeaPad notebook models, give us a call on 020 7237 6805* or send an email to us at info@creativeit.net.