Gateway Laptop Motherboard Repair
Creative IT offers Gateway laptop motherboard repair solutions to get your laptop up and running quickly in no time. When your home or business laptop breaks down, just send it to us and we offer specialist notebook motherboard repair for all models of the Gateway 4000, 3000, 7000, 6000, 8000, E, EC, C, CX, ID, MC, M, MD, MP, ML, MT, NS, MX, NX, NV, P, T, VR, S, TC and UC notebook series. Conveniently located in Central London, we service clients from all over United Kingdon, Europe, USA and Canada.
With years of experience, our expert Gateway laptop repair technicians and electronics engineers have handled a wide array of laptop motherboard problems and they know exactly how to work with your Gateway laptop motherboard repair and replacement requirements. We provide specialized motherboard repairs including BGA rework / reflow and BGA reballing services. We stock a wide array of mainboard parts and accessories to provide you with quality Gateway laptop motherboard replacement services. Part replacement services we provide include controller IC replacement, power IC replacement and DC power jack and fuse replacement.
Advanced Component Level Motherboard Repair Services
With efficient Gateway notebook motherboard repair and support services, we can troubleshoot and fix all types of laptop issues including: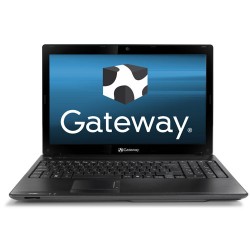 Laptop operates very slowly
Laptop won't turn on
LCD screen goes dim or faint
Beeping sound when laptop starts
Blue screen death error
CD / DVD drive is not working
USB ports not working
Laptop gets hot (overheating) and shuts down
Liquid spilled over laptop
Damaged power port
Failed to detect a Wi-Fi network
Laptop plugged in but not charging
Windows freezes on startup
Nationwide Gateway Notebook Motherboard Repairs and Replacement
Creative IT London ensures all Gateway laptop motherboard repair and replacement services with a 90 day warranty (back to base). We offer complete laptop motherboard replacement and installation solutions at reasonable rates. Customers can either drop in anytime during our business hours or ship the laptop to our London Location address. We will ship you a specially designed UPS laptop box with a prepaid shipping label and you can simply drop it off at any UPS shipping outlet in your neighborhood.*
To obtain a free estimate of Gateway laptop motherboard replacement, please call us on 020 7237 6805*. You can also forward your Gateway laptop motherboard repair request to us at info@creativeit.net. Our office hours are from Monday to Saturday, 9:00 AM to 6:00 PM.