Sony Laptop Motherboard Repair
Creative IT London-based Sony laptop repair company, offers professional Sony laptop motherboard repair services for all your individual and business requirements. From basic repairs to complex component level repairs, we have an expert team to handle your custom laptop motherboard repair requirements.
We offer Sony VAIO motherboard repair services for a variety of laptop and notebook models of the Sony series including VGN-Z, VGN-TZ, VGN-TXN, VGN-TX, VGN-TT, VGN-T, VGN-SZ, VGN-SR, VGN-S, VGN-P, VGN-NW, VGN-NS, VGN-NR, VGN-N, VGN-FZ, VGN-FW, VGN-FS, VGN-FJ, VGN-FE, VGN-CS, VGN-CR, VGN-C, VGN-BZ, VGN-BX, VGN-B, VGN-AX, VGN-AW, VGN-AR, VGN-A, VPCZ, VPCYB, VPCY, VPCX, VPCW, VPCSE, VPCSC, VPCSB, VPCSA, VPCS, VPCP, VPCM, VPCF, VPCEL, VPCEJ, VPCEH, VPCEG, VPCEF, VPCEE, VPCEC, VPCEB, VPCEA, VPCCW, VPCCB, VPCCA and VPCB series.
Advanced Sony VAIO Component Level Motherboard Repair Services
If there is any issue or damage associated with the notebook motherboard, it is usually recommended to replace the entire system board rather than repair. Here, at Creative IT London, we always try to repair the motherboard issues initially by fixing or replacing the faulty or defective components. Our team of certified hardware technicians and electronics engineers is able to diagnose and troubleshoot any type of board level problems and solve them quickly. Our Sony VAIO repair store is equipped with the most advanced BGA rework station and reflow equipment to provide you with efficient Sony notebook motherboard repair services.
We work with all problems that happen as a result of a faulty laptop motherboard including: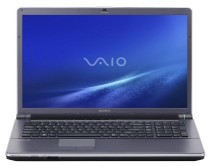 Laptop is completely dead
Laptop power problems
System not starting up properly
Defective graphics chip
Laptop gets hot (overheating) and shuts down
CD / DVD drive not functioning
Laptop unable to detect any wireless networks
Laptop water damage problems
Problems with laptop's external ports such as USB
Distorted video, blank screen issues or duplicate images
Notebook keeps freezing / locks up intermittently
Laptop rebooting continuously / laptop keeps restarting
Nationwide Sony VAIO Notebook Motherboard Repairs and Replacement
At Creative IT (UK) Ltd, we will respond promptly to your Sony laptop motherboard repair needs and our nationwide services are offered to clients across USA and Canada. We offer a 90 day warranty (back to base) which generally covers all Sony laptop motherboard replacement and other part-level repair services we have performed on your Sony VAIO laptop.*
When we receive your Sony laptop motherboard repair request, we will send you a UPS prepaid laptop box and you can simply drop off your laptop to us. You can also drop in to our London location anytime during our business office hours; our office timings are from Monday to Saturday, 9:00 AM to 6:00 PM.
For a free Sony laptop motherboard replacement quote, please fill out our quick contact form or email us at info@creativeit.net. To discuss your Sony laptop motherboard repair needs, please make a call to us at 020 7237 6805.*