Apple Laptop Motherboard Repair
Creative IT offers specialized Apple laptop motherboard repair solutions to deal with all your defective logic board problems. Our technicians are exceptionally qualified and they have experience in dealing with various models of Apple laptop and notebook models including MacBook Air, MacBook Pro, MacBook, iBook and PowerBook.
Sometimes power surges, component failure on the motherboard or liquid spillages can cause damages to the components of the logic board or make the entire board ineffective. With comprehensive Apple laptop motherboard repair services, we can work with any kind of laptop logic board problems down to component level. Using the most advanced BGA rework stations and BGA reballing equipment, our expert electronics engineers and technicians can check up all parts of the Apple Mac motherboard, including capacitors and chips, and find out if they are damaged or malfunctioning. In addition to repairs and replacement services, we carryout firmware and BIOS upgrade services to improve the efficiency of your laptop.
Advanced Component Level Motherboard Repair Services
Our Apple laptop logic board repair services include troubleshooting and fixing all type of Apple Mac laptop logic board problems such as: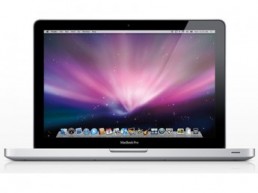 Intermittent power issues
Laptop doesn't turn on or start up
Laptop freezes during startup
Laptop overheating and shutting down
Appearance of unexpected lines on the screen
Laptop randomly reboots
Random system crashes
Laptop battery is not charging
Error messages while system starts-up
Scrambled or distorted video
Notebook starts up to blank screen
Video freezing-up on laptop
Issues with video on internal or external displays
Trackpad and keyboard don't work
Failed FireWire, USB, audio or Ethernet ports
Laptop motherboards are model-specific and we have a wide array of laptop logic boards and components in stock to provide you with genuine Apple laptop motherboard replacement solutions. If there is any irreparable damage has occurred to your laptop's motherboard, we can replace it with a new logic board compatible to your specific Apple MacBook Air, MacBook Pro, MacBook, iBook or PowerBook model. All parts and services we provide are backed by a 90 day warranty.*
Nationwide Apple Mac Notebook Motherboard Repairs and Replacement
By offering nationwide mail-in Apple laptop motherboard repair services, our aim is to make services available to customers all over UK and Europe. We will send you a special laptop box with prepaid UPS label to conveniently ship your laptop to our Lodnon location. You may also visit us anytime Monday through Saturday, 9:00 am to 6.00 pm.
To know more about our Apple laptop motherboard repair services, please give us a call on 020 7237 6805* or email us at info@creativeit.net. If you would like to get an instant Apple laptop motherboard replacement quote, fill out our quick contact from today.