Fujitsu Laptop Motherboard Repair
With extensive experience in laptop troubleshooting, repairing and maintenance support solutions, Creative IT offers specialized Fujitsu laptop motherboard repair and replacement services. Based in London United Kingdom, we offer nationwide motherboard repair services for clients throughout United Kingdom, Europe, USA and Canada.
Motherboard is one of the most significant parts of a laptop computer and a malfunctioning motherboard may result in various laptop problems. No matter what type of motherboard failure you experience; a simple resistor fault or a major component failure, Creative IT London is here to provide you with efficient Fujitsu laptop motherboard repair solutions. We have the expertise to repair and replace individual motherboard components such as graphics chips, power controller ICs and I/O ports. We make use of latest BGA rework station and BGA (ball grid array) reballing equipment to efficiently troubleshoot, repair or replace faulty video card or graphics chipset. All our repair and replacement services are backed by a 3 month warranty.
Advanced Component Level Motherboard Repair Services
With comprehensive Fujitsu notebook motherboard repair servies, we can fix various laptop issues such as: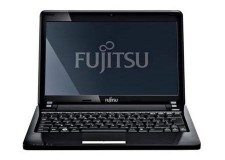 Laptop completely dead or no power
Laptop turns on but the video output is garbled
White lines displaying across the screen
Laptop powers on but no display
Laptop battery is not charging
Laptop freezing or shuts down randomly
No LED light display when you press the power button
Laptop powers on but gives out three beep sounds
Blue screen of death error
Laptop overheating and shutting down
Nationwide Fujitsu Notebook Motherboard Repairs and Replacement
We provide prompt and affordable Fujitsu laptop motherboard repair and replacement service for homes and businesses nationwide. With a wide stock of model-specific motherboards and other parts, we ensure complete Fujitsu laptop motherboard replacement for all models of the Fujitsu notebook series. You either choose to ship your laptop yourself or we will send you a UPS Label.
If you are in need of a reliable Fujitsu laptop motherboard repair service, contact us today at 020 7237 6805.* Our office hours are from 9:00 am to 6.00 pm Monday through Saturday. To receive an instant Fujitsu laptop motherboard replacement quote, please fill out our quick contact form or email us at info@creativeit.net.