Dell Laptop Motherboard Repair
With reliable Dell laptop motherboard repair solutions, Creative IT offers professional support for your laptop motherboard repair and maintenance needs. At Creative IT we are one of the leading Dell laptop repair companies in London UK, providing technical assistance for home and business users. We offer affordable services to clients all over the United States,Canada and Europe.
If your laptop is not powering up or experiencing sound and video issues or you require a complete Dell laptop motherboard replacement service, we have the right Dell laptop motherboard repair solution to meet your needs. Using advanced BGA rework / reflow equipment and facilities, we can help you with all sorts of laptop motherboard issues. Our certified technicians are experienced in working with all models of the Dell laptop series including Inspiron, Studio XPS, Vostro, Precision, XPS, Studio and Latitude notebook models.
Advanced Component Level Motherboard Repair Services
We can efficiently handle your Dell notebook motherboard repair requirements for various laptop motherboard problems including: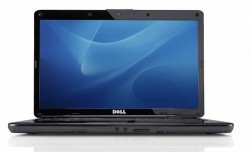 Laptop does not start up / will not turn on
Laptop powers on but will not boot properly
Laptop keeps freezing or locking up
No image on the screen
Completely dead laptop
Laptop USB ports not working
Strange beeping sound from system
Problems in installing operating system or software
Laptop does not recognize disk drives
Distorted graphics or video on the notebook screen
Laptop keeps rebooting
Blue screen stop error messages
Laptop overheating and shutting down
Burnt laptop motherboard
Motherboard with failed graphics chip
Liquid damage on motherboard
We stock a wide array of Dell laptop motherboard parts and accessories to provide you with quality Dell laptop motherboard repair and replacement solutions. Most types of damaged laptop parts on the mainboard can be replaced with genuine new parts. If your laptop's motherboard is completely damaged and it is not capable of being repaired, we offer Dell laptop motherboard replacement solutions at cost-effective rates. All our notebook repairs are backed by a 90 day warranty for parts and labor.*
Nationwide Dell Notebook Motherboard Repairs and Replacement
We can make arrangements to send you a safe-ship laptop box with UPS prepaid label to securely ship your damaged laptop to Creative IT. You can also visit our London location anytime Monday through Saturday, 9:00 am to 6.00 pm.
Get in touch with us on 020 7237 6805** with your Dell laptop motherboard repair and replacement requirements. You can also email your repair requirements to us at info@creativeit.net.