Sager Laptop Motherboard Repair
Creative IT provides specialist Sager laptop motherboard repair solutions for all your gaming laptop hardware issues. We are a London-based Sager laptop repair company offering a wide array of troubleshooting, repair, hardware replacement, upgrade and routine maintenance services to clients across the United Kingdom, Europe, United States and Canada. We offer complete Sager laptop motherboard replacement and repair services at the most reasonable rates for all models including NP3250, NP5165, NP8130, NP8150, NP8170, NP8180, NP9800, NP9850, NP9860, NP9880, NP9890, NP5960, NP6120, NP6160, NP6200, NP6600, NP4760, NP4780, NP4790, NP4791, NP4880, NP5125, NP7130, NP7110, NP7200, NP7250, NP7260 and NP7280.
We offer customized technical support for your personal Sager laptop motherboard repair requirements. With advanced and state-of-the-art diagnostic and repair facilities including BGA (Ball Grid Array) rework / reflow and BGA reballing equipment, we can repair any kind of defective motherboard down to the component level. Our expert hardware technicians and electronics engineers can identify and fix faulty components and parts on your system board such as bad capacitors, connectors, chips and transistors.
Advanced Component Level Motherboard Repair Services
With efficient Sager notebook motherboard repair services, we can fix any laptop problems including: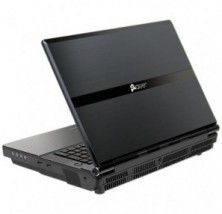 System hangs or freezes
Sager laptop won't start up
Blue screen of death error
Laptop dead or will not power up
Laptop has slowed down
Garbled images on the screen
Blank screen or no video
Laptop battery not charging properly
Defective BIOS chip
Laptop turns on and off repeatedly
Laptop overheating (gets hot) and shuts down
Wobbly / broken DC power jack
With a wide stock of motherboards, graphics chips, DC power jacks, power controller ICs and other components, we offer superior quality Sager laptop motherboard replacement services. Our components are system compatible and we have parts suitable for all Sager laptop models. All Sager laptop motherboard parts and services we provide includes a 90 day back to base warranty.*
Nationwide Sager Notebook Motherboard Repairs and Replacement
With mail-in Sager laptop motherboard repair services, we support clients nationwide. You can either drop in anytime during our business hours or ship the laptop to our London location. We can ship you a specially designed UPS laptop box with a prepaid shipping label upon your repair request. You may visit us anytime Monday through Saturday, 9:00 am to 6.00 pm.
Contact us today for a free estimate on your Sager laptop motherboard repair requirements. You can call us on 020 7237 6805* or send an email to us at info@creativeit.net.