Asus Laptop Motherboard Repair
Creative IT is a full service Asus laptop repair company, providing in-house Asus laptop motherboard repair services for various home and business technical requirements. Located in London, we extend our services to customers all around the United States and Canada and Europe.
As the motherboard controls all the hardware functioning in a laptop, any kind of basic issues can have an effect on the entire functioning of the notebook computer. Do not get frustrated by a motherboard problem with your laptop, we are here to help you with professional Asus laptop motherboard repair services. Laptop motherboard repair is one of our main specialties here at Creative IT USA Inc. From basic component level repairs to complicated system board repair services, we can diagnose and repair almost all board level issues with any Asus laptop or notebook computer model. If your laptop motherboard is completely damaged and it is beyond repair, we have reasonably priced Asus laptop motherboard replacement service options for you.
Advanced Component Level Motherboard Repair Services
Our Asus notebook motherboard repair covers troubleshooting and fixing all component level issues including: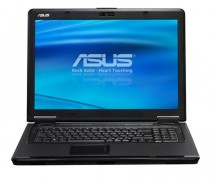 Laptop turns on and reboots repeatedly
Laptop black screen on startup
Scrambled / split laptop screen
Multiple colored LCD screen
Displaying error messages while start-up
Laptop powers on and shuts off suddenly
Damaged power connector issues
Laptop overheating problems
Liquid spilled over laptop
BIOS chip errors
Notebook computer getting hung
USB port not working
Screen dims and brightens often
With quick and efficient Asus laptop motherboard repair solutions, our aim is to get your laptop back to its usual functioning condition with less downtime. We have the latest BGA rework stations and BGA reballing equipment in-house to provide Northbridge, Southbridge and graphics chip repair and replacement services. All services and parts we provide are covered by a 3 month warranty.*
Nationwide Asus Notebook Motherboard Repairs and Replacement
To provide you with a safe and secure Asus laptop motherboard repair service, we will send you a special UPS prepaid laptop box. You can also visit our London location anytime 9:00 am to 6.00 pm Monday through Saturday.
For further assistance or to get a free Asus laptop motherboard replacement quote, please call us on 020 7237 6805* or email us at info@creativeit.net.