Toshiba Laptop Motherboard Repair
Creative IT is a reliable Toshiba laptop repair company delivering specialist Toshiba laptop motherboard repair services for home and business customers across Europe, USA and Canada. We can troubleshoot, fix and service all models of the Toshiba Satellite, Portege, Satellite Pro, Qosmio and Tecra laptop and notebook series.
If your laptop has really slowed down or it is not turning on properly, we can help you to get it back to optimal speed with Toshiba laptop motherboard repair solutions. Instead of removing and replacing a damaged or faulty system board, our team of expert electronics engineers will make an effort to repair or replace the faulty components on the mainboard. We have the latest diagnostic and repair equipment including Infrared BGA rework stations and BGA reballing equipment to perform even the most complex motherboard chip level repairs. Our technical experts have years of practical experience in Northbridge, Southbridge and graphics chip repair and replacement services.
Advanced Component Level Motherboard Repair Services
A laptop with a faulty motherboard may display many different symptoms such as: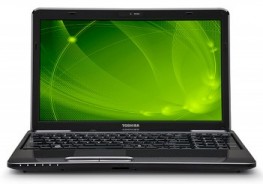 Laptop dead or no sign of power
Laptop getting restarted frequently
Laptop turns on but stops booting
Battery charging circuit fault
Laptop USB port is not working properly
BIOS chip errors
1 long beep, 2 short beeps
Faulty memory control section
Laptop overheating and shutting down
Optical drive not working
Displaying error messages during start-up
Blue screen of death (BSOD) errors
Notebook turns on and then immediately turns off
Laptop keeps freezing / laptop hangs up
Laptop rebooting continuously
If your laptop motherboard is completely damaged and it is not repairable, we have cost-effective Toshiba laptop motherboard replacement options for you. We stock an extensive line of Toshiba notebook motherboards and spare parts and we can provide new, compatible motherboards for your specific Toshiba laptop or notebook model. We offer Toshiba laptop motherboard repair and replacement services with a 3 month back to warranty assurance.*
Nationwide Toshiba Notebook Motherboard Repairs and Replacement
Creative IT London has flexible Toshiba notebook motherboard repair options for our clients nationwide. You can ship your laptop yourself or drop by our London location. We also provide assistance by shipping you a UPS prepaid laptop box to make a safe and secure drop off. We are open from 9:00 am to 6.00 pm Monday through Saturday.
For any assistance regarding our Toshiba laptop motherboard repair services, please call us on 020 7237 6805* or email us at info@creativeit.net. For a free Toshiba laptop motherboard replacement quote, fill in and mail our quick contact form.